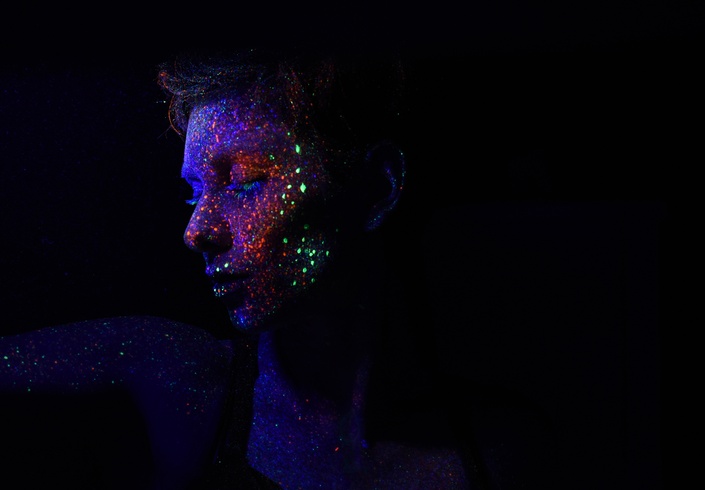 No-Fluff Energy Manipulation
Effective energy manipulation techniques to influence people & situations and boost your manifestation power
Are you new to witchcraft and magic?
Have you read tons and tons of books and articles that talk about energy, but still don't know how to put all of this together into a practice that works and produces actual results?
Do you want to learn how to use energy to create the results you desire not only during spellcasting and ritual work but also on the fly, when you really need it?
IMAGINE IF IN 5 WEEKS FROM NOW YOU COULD:
1. BE EASILY TAPPING INTO DIFFERENT ENERGY SOURCES, THINGS AND PEOPLE FOR ALL KINDS OF PURPOSES.

Using the techniques in No-Fluff Energy Manipulation you can tap into anything you can think of: the elements, the planets, rivers, stars, even other people!
2. BE DRAWING ENERGY FROM DIFFERENT ENERGY SOURCES TO ACCOMPLISH ALL KINDS OF RESULTS.

No-Fluff Energy Manipulation will teach you how to draw energy and which type of energy to use to accomplish different results, such as: making others perceive you differently (more confident, sexier, scarier, or anything else you want depending on the circumstances), change your mood fast, change the mood in a room full of people, increase your vitality & much much more.
3. BE CREATING POWERFUL TALISMANS & AMULETS THAT WILL CONSTANTLY WORK ON YOUR BEHALF TO BRING YOU THE RESULTS YOU WANT.

In No-Fluff Energy Manipulation you will not only learn how to tap into and draw different kinds of energy but also how to use it to create simple or complex talismans and connect them to an energy source so that they will remain strong and will keep working on your behalf.
4. BE USING ENERGY MANIPULATION TECHNIQUES BOTH TO STRENGTHEN ANY OTHER KIND OF MAGIC AND MANIFESTATION TECHNIQUES YOU NORMALLY USE AND ON THE FLY, WHEN YOU NEED TO INFLUENCE A SITUATION ON THE SPOT.

If you are a witch or use different manifestation techniques, you may know many different ways to influence or manifest something over a period of time.
But what if you need to influence a situation in a hurry, on the spot, WHILE it is happening? This is where energy manipulation comes into play. No-Fluff Energy Manipulation will teach you techniques you can use to influence something while it's happening.
---
Hey there! I'm Scarlet Grace!
I'm a magical practitioner and owner of Unseen Seraph, where for the past few years I've been regularly posting articles on magic, witchcraft and self development.
Many years ago when I was just starting my studies in magic, I realized something:


All the spells I had come across needed many different components:
They needed planning in advance, to make sure the phase of the moon was right, the positions of the planets were right etc.




They needed an altar, different kinds of tools as well as physical materials (candles, oils, powders, herbs etc).


AND MOST IMPORTANTLY...
They needed TIME to produce results.
We're talking about days, weeks, sometimes even MONTHS before the results manifested.
Which is perfectly fine when it comes to spells and rituals meant to create some kind of big change, or when a situation is complicated.
But what if you want something a bit simpler?
What if all you want is to feel more confident and less stressed during a public speech or a job interview you didn't have time to prepare for?
Or feel more energized and clear-headed when you wake up after only a few hours of sleep and have an important presentation to give?
Or catch the attention of that cute person across the bar?
You can't plan everything in advance, so shouldn't there be some kind of magic one can use on the spot, to influence a situation while it's happening or with only a few minutes of notice?
THE TRUTH IS THAT THERE ARE SUCH METHODS!
Energy isn't only used in conjunction with stuff like herbs and gemstones to power your spells.
If you know the right techniques, energy can be used on its own to influence people and situations on the spot, even without the use of materials of any kind.
Plus, these same techniques can be used to strengthen your spells and rituals even more and produce better results faster!
WHAT IS THE NO-FLUFF ENERGY MANIPULATION COURSE?
No-Fluff Energy Manipulation is a no-nonsense, completely self-paced course designed specifically to teach you how to use different kinds of energy to accomplish many different goals, from having more energy to influencing people and situations.




IS NO FLUFF-ENERGY MANIPULATION FOR ME?
NO FLUFF-ENERGY MANIPULATION IS FOR YOU IF:

You are a beginner who wants to develop an energy practice and learn how to manipulate energy.


You want to be able to use energy directly to achieve a wide array of goals (eg. have more energy, influence other people, be perceived by people as more confident/sexier/more intelligent etc.)


You want to learn a type of magic that doesn't require or rely on tools or materials of any kind (and if you already know how to use other methods that require tools, energy manipulation techniques can be used in conjunction with them to achieve even better results with them)




You

are a witch or magical practitioner of any kind, who wants to learn how to use energy more effectively to power your spells and rituals and boost their effectiveness and success rate.




You are an intermediate practitioner who is confused by all the conflicting information out there and you want to develop a foundation of practices that work when it comes to working with and manipulating energy so that you can confidently proceed to work with more complex and advanced practices.



You want to learn how to use magic on the spot to influence people and situations (in parties, during job interviews etc).
People have said about this course...
"I would recommend this course. I normally sleep very long but after using the energy techniques in this course, I sleep less and feel like I have more energy."
- darkstarfyre
"The energy course that is taught by Scarlet Grace is one of the best courses that are out there on the topic. The lessons are presented in a very down to earth manner but contain vast amounts of knowledge in them. The lessons are presented in such an order that they build on themselves and create a system in itself. The exercises and the techniques that are presented in the course are very powerful but not over complicated and when you do them, you can feel them working right away. I have taken many various courses before but I can tell you that the gems that are hidden in this course, are worth many times over than the price that this course is sold at."

- R.S.
WHEN YOU ENROLL IN THE NO FLUFF-ENERGY MANIPULATION COURSE YOU GET:


IMMEDIATE ACCESS TO ALL 5 MODULES
You won't have to wait for each lesson to arrive every week. This is a self-paced course, so upon enrollment, you get access to the whole course and you can go through it completely at your own pace.
Course Curriculum
LEGAL AGREEMENT
Available in days
days after you enroll
MODULE 1: THE FOUNDATION
Available in days
days after you enroll
MODULE 2: ENERGY BODY STRUCTURES
Available in days
days after you enroll
Your Instructor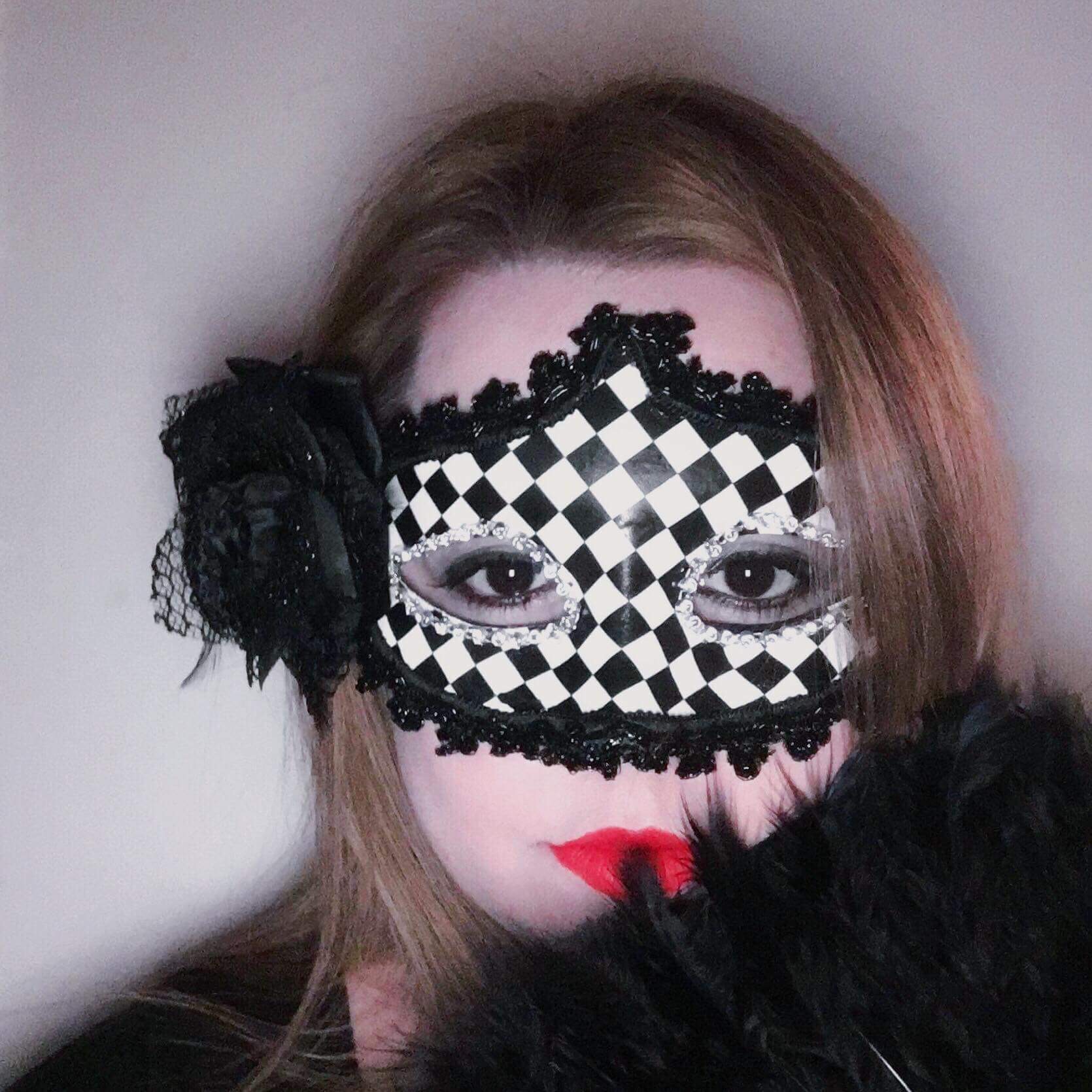 Hey there Superhero!
My name is Scarlet Grace and I am the owner of the Unseen Seraph website and the school attached to it, the Superhero Training Camp.
I love Doctor Who, I hate honey in my dinner and I believe every person is a superhero and every person deserves and can have a life better than their wildest dreams!
Click here if you're curious to know more about me...
Frequently Asked Questions
When does the course start and finish?
The course starts now and never ends! It is a completely self-paced online course - you decide when you start and when you finish.
How long do I have access to the course?
How does lifetime access sound? After enrolling, you have unlimited access to this course for as long as you like - across any and all devices you own.
What if I am unhappy with the course?
We would never want you to be unhappy! If you are unsatisfied with your purchase, contact us in the first 30 days and we will give you a full refund.