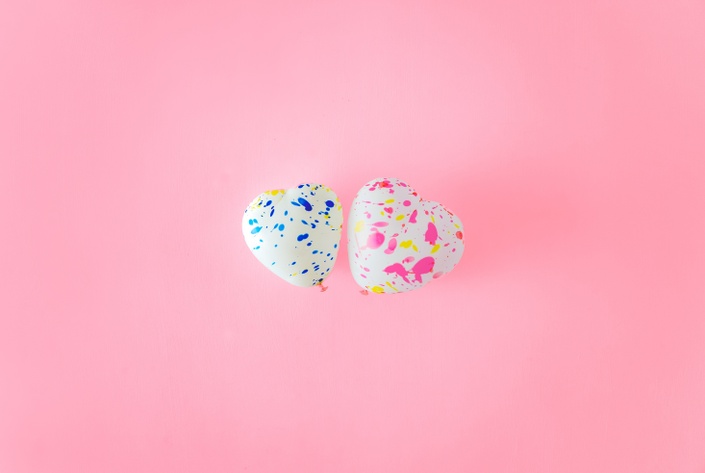 MANIFEST YOUR SPECIFIC PERSON
The ultimate law of attraction step-by-step method to have them fall into your arms!
Even Though You May Think It's Impossible, I'll Teach You How To Use The Law Of Attraction To Manifest Your Specific Person And Have Them Fall Deeply In Love With You!
I DON'T KNOW YOU...


But I know how it feels to want someone so much you literally can't stop thinking about them.
I know how it feels to miss them so badly you'd do anything to get them back.
And I know how it feels to cry yourself to sleep every night because they rejected you, or because you saw them with someone else.
You may be feeling hopeless right now. You may have been told that you cannot make anyone love you. You may have been told that you can't use the law of attraction to manifest a specific person, or that it's wrong to even attempt it.
HERE'S THE TRUTH...
No matter what happened, no matter what you've been told, no matter the circumstances, you can manifest your specific person.
IF YOU WANT THEM, YOU CAN HAVE THEM!
You can manifest the most amazing relationship with your specific person.
Without any mind tricks.


Without brainwashing them into loving you.
Without spending a fortune on psychics, tarot readers, astrologers or spellcasters.


Without manipulation, without violating their free will and without breaking any karmic laws.
My name is Scarlet Grace, I'm a Manifestation Coach and in this 21-Day course I'm going to teach you simple but highly effective methods that you can use right now...
... to manifest them falling madly in love with YOU
... to convince them that you are the one person they've been looking for all their lives. The only person in the world they truly want.

... to finally hear them say all the things you've always wanted to hear, and see them do all the things you've been dreaming of them doing. JUST FOR YOU!
Using these techniques, you can have them....
... fantasizing about you all day
... texting you all the time because they miss you so much
... craving to be with you more than anything in the world
I know it sounds impossible, but that's because most people don't realize just how much of this reality we live in is shaped by our minds. By our thoughts, our dreams, our fears, our imagination.
BUT HERE ARE A FEW FACTS:


FACT NUMBER ONE:

You manifest everything around you 100% of the time already!

Manifestation isn't something that only happens when we meditate, visualize or use a specific technique.

We manifest all the time. 24/7. Always.
The problem is that most people don't realize that, so they manifest their reality every day from their fears, insecurities, doubts and negative beliefs.
(Don't worry though, I'm going to show you EXACTLY how to change that and walk you step-by-step through my most reliable and trusted techniques to take back conscious control of your reality!)
FACT NUMBER TWO:

Most people who try to manifest their specific person fail because they still hold on to beliefs, events and memories that are setting them up for failure.

In order to manifest your specific person, you are going to have to erase all the memories from your past that are setting you up for failure and making you think you can never have the one you love, that you don't deserve to be loved and be happy, etc....and replace them with positive memories.
(If that sounds impossible then just wait till you try the method that re-writes your past! You're gonna love it SO MUCH!)


FACT NUMBER THREE:

Most people who try to manifest a specific person fail. Not because it's difficult or it cannot be done, but because they frantically jump from one method to the next, from one technique to the next, all the while being stuck in their own negative beliefs, sorrow and self despair because deep down, they don't believe that it's possible and they don't believe they are good enough to have their specific person.


I DON'T WANT THAT TO BE YOU.
You can manifest your specific person.

You deserve to be with them.

You deserve to be loved like never before.

You deserve to be cherished.

Thousands of people all around the world have used the law of attraction to manifest their specific person.


And so can you.


I really believe in you!
WHICH IS WHY I'VE DONE ALL THE HARD WORK FOR YOU, AND CREATED THIS 21-DAY COURSE THAT WILL WALK YOU THROUGH THE WHOLE PROCESS OF MANIFESTING YOUR SPECIFIC PERSON STEP-BY-STEP.


I've taken all the guesswork out of it. You don't have to wrack your brain to figure out what you need to do to manifest your specific person anymore!
The only thing you have to do is follow the instructions in each lesson and do the work (which is clearly outlined in each lesson, with examples so you know how to apply it correctly.
Just imagine how powerful it would be to develop the skills of manifesting a relationship with a specific person.

To KNOW that you never have to be alone and heartbroken again!

And to know that you can be your own true, brilliant and authentic self and have your specific person adore everything about you!
Wouldn't it be amazing if you woke up tomorrow with peace of mind, knowing that you don't have to watch hundreds of videos or read a ton of articles, desperately searching for something that finally works, because someone else did all the work for you so you don't have to?

Wouldn't it awesome if you could just sit back, relax and only take a few specific actionable steps each day that are clearly outlined for you and produce the most benefit for the least amount of effort?
Imagine how powerful and in control you are going to feel if a week from now you start seeing the first surprising changes -big or small- that YOU manifested. That YOU decided you wanted to see and used the tools from this course to create in your physical reality.
And what about next year, or the rest of your life?
Wouldn't it be priceless to know that you are in control?
That you know exactly how to manifest a relationship with the person you want? That you've actually done it?
That you are not a victim of fate or circumstances, but in control of your life?
PEOPLE HAVE SAID ABOUT THIS COURSE...
"I love your course so much! I'm only on day two and my specific person has messaged me so it definitely works! Will continue on it. Thank you so much! Worth every penny."
- AMY
"I want to share my impressions, my excitement and most of all my complete admiration for Scarlet's work on her 'Manifest Your Specific Person course'.
I find that Scarlet has a real gift for presenting this information in a very concise and easy to understand manner. The lessons are very well written, and contain a wealth of useful and practical information. The course teaches multiple techniques meant to clear out our internal blocks and relieve us of unnecessary limiting beliefs that are in the way of manifesting our desires and leading a very happy and fulfilling life.
First, I want to clarify that I am not even close to completing the course, although the 21 days are well over. The material in the course leads you to some very deep inner work which requires firm commitment to daily practices, analyzing of past events and emotional responses, as well as conscious thoughts monitoring. Which all require time and dedication.
I am also taking the course very seriously. I have printed out every lesson and I assembled everything into a binder, which I carry with me everywhere and I read and write every chance I have. It is very helpful to have it all in writing and to highlight parts I struggle with or find very important.
My progress so far: After doing religiously the work that Scarlet suggests in each lesson, I have become a much better manifestor and I have manifested some very big things that are equivalent to miracles for me. I can share those in a separate post. However, as I continue the work, I am starting to realize that the biggest of them all is the manifestation of my true, authentic self or the ideal state (assumption) of myself, which for me was always the goal as I was struggling to keep my manifestations because of lack of self-love, doubts, insecurities and fears. Through years of self-work I would get glimpses of this state, but soon after I would easily fall back into my adopted state of self, the one shaped through the course of life by multiple fears and outside influence like parents, teachers, friends...
This time, thanks to Scarlet's program, I have started developing a deep appreciation for myself. I have embraced my self-worth in a completely new way that I don't think can be influenced from the outside world easily anymore as the transformation is now on a much deeper level. As a result of all that work, I feel very light, relieved, much happier in general. I feel a lot more confident, optimistic, relaxed and fulfilled just with my own self. It may sound selfish but I feel a sense of freedom like I never had before. I am starting to feel as if I am the Specific Person and that SP should be manifesting me 😊. It is an amazing feeling. I even renamed the course in my mind to "Manifest your Special Person" and that Special Person is me. I love the freedom I feel; I love that I don't have a burning need to see my desire manifest. I still have my desire but now I somehow know that it is coming and I am at peace.
I absolutely recommend the course to anyone especially if you are struggling with self-love or struggling to keep your manifestations. In the past I was able to manifest my SP twice and both times I ruined it because of my stupid fears and lack of self-confidence.
I will post updates as I continue the work.
Thank you, Scarlet, for helping us "make the impossible…possible". You are truly amazing❤️"
- EMILIYA
WHAT YOU GET WHEN YOU JOIN THE MANIFEST YOUR SPECIFIC PERSON COURSE...


- A new lesson every day for 21 Days with specific instructions on what to do.


- A series of easy-to-do daily practices that will get rid of your negative beliefs and create new, positive, EMPOWERING beliefs that will make it easy and natural for you to manifest your specific person.

- Step-By-Step instructions on how to deal with specific problems that people often face when they want to manifest their specific person

- Peace of mind, because you will know exactly what to do, how to do it and when and how often to do it to get the best results possible!



Your Instructor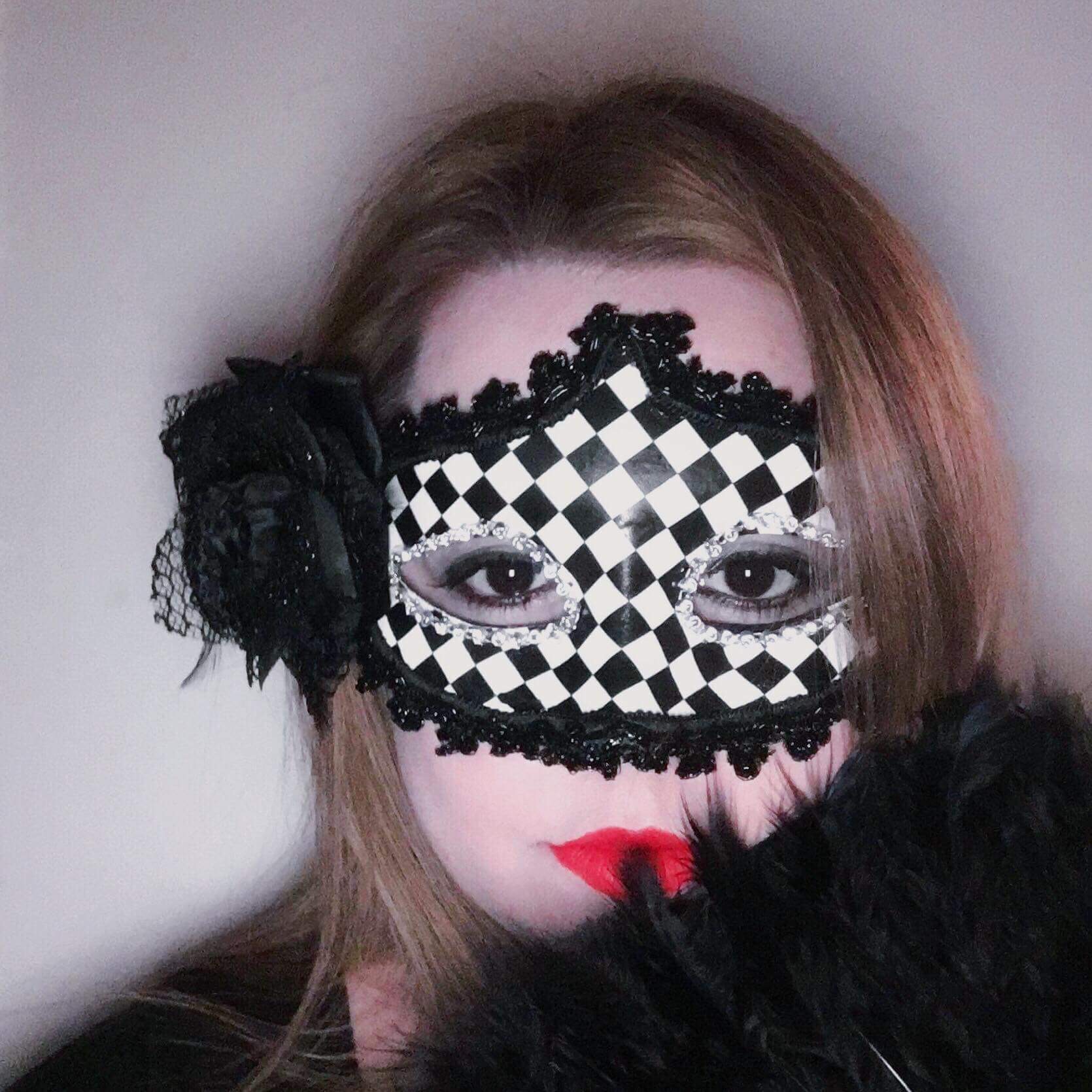 Hey there Superhero!
My name is Scarlet Grace and I am the owner of the Unseen Seraph website and the school attached to it, the Superhero Training Camp.
I love Doctor Who, I hate honey in my dinner and I believe every person is a superhero and every person deserves and can have a life better than their wildest dreams!
Click here if you're curious to know more about me...
Course Curriculum
WELCOME, DETAILS & DAY 1 (PLUS BONUS LESSON)
Available in days
days after you enroll
DAY 2
Available in days
days after you enroll
DAY 3
Available in days
days after you enroll
Frequently Asked Questions
When does the course start and finish?
The course starts now and never ends! You will receive one lesson per day every day for 21 days. You can choose to do one lesson per day, or you can choose to spend a few days on a particular lesson before moving on to the next. It's up to you! The course is self-paced, so there is no class or live lectures you need to catch up with. You can complete it at your own time.
How long do I have access to the course?
How does lifetime access sound? After enrolling, you have unlimited access to this course for as long as you like - across any and all devices you own.
Can you guarantee that I will manifest my specific person in 21 days?
No. No one can guarantee that. Each manifestation happens in its own appointed hour. For your manifestation, this may be sooner than 21 days or longer than that. What I can guarantee is that if you commit to doing the work in this work as instructed, you are going to be a brand-new, happier, way more successful version of yourself that is ready to experience the most amazing relationship with your specific person!
Will this course work for me if my specific person is my ex/if they are currently with someone else?
Yes! The process of manifesting your specific person is the same at its core regardless of circumstances. So this course can help you whether your specific person is single or seeing someone else, and whether they are someone brand-new or you have been together before. I have also included a BONUS lesson that addresses that, with a few extra suggestions in case you are dealing with a third party.
Are refunds available if I'm not happy with this course?
I truly believe this course is going to help you tremendously when it comes to manifesting a specific person. However, if you are unhappy you can get a full refund within 30 days of purchase.